I need to find a reason to go on with my life; to like what I do, to like who I am and to quietly pass the days until I can finally accept that I am doing the right thing; both for myself and – he supposed – my immortal soul. – DCI Michael Lambert – Abduction: Angel Over Rimini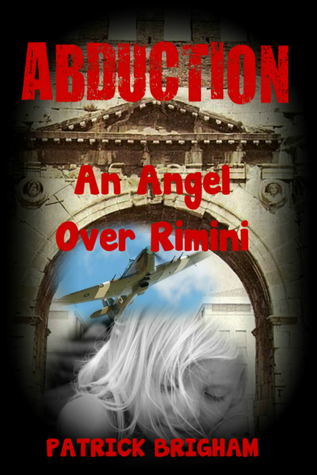 I truly enjoy European and British novels, especially police procedurals. The turns of phrase, characterizations and procedures are just enough different from American stories that I normally find myself dropping into the story and losing myself. While that is the norm, there are certain books that I simply can't make myself like, not because the story isn't good, but because it simply isn't well written. In this case, though Mr. Brigham may have been a journalist, he is in great need of an editor.
Though there are those who seem to admire his writing style, I find that Mr. Brigham's over-descriptive, ad nauseum style had me wanting to pound my head against a wall. A good third of the book could have been tossed out and tightened down in order to make the book more readable. For example, I really didn't need to know which rail lines Lambert took from St Lazar to Gare du Nord, then to Charles de Gaulle, and how he bought socks and ties at the airport. Why not just bring them from home, anyway? And knowing that he bought ten eggs, a jar of honey, a packet of spaghetti, etc. – ugh. Instead of giving us your marketing list, as the book does focus on food in places, I would much rather know what he cooked for himself and let it go at that. It would be much more interesting than a market list! The whole book is weighed down with these types of descriptions – filler material at best – which slows the story and allows the mind to wander until you suddenly realize that you have totally lost track of the narrative.
That is not to say that the book is totally boring or uninteresting. There are sections of the book, focusing on the countries Lambert visits, which are jewels of writing. And yes, there are some "foodie" scenes that are well done. For example, sitting outside a café in Alexandroupolis, Greece, eating baklava and drinking a little sweet Greek coffee reminds me of my own experiences with the same. Moreover, the descriptions of the countryside Lambert visits are often well done.
As for the actual cold case, that Lambert is working for Europol? The story itself is heartrending, pointing out just how "inhuman" humans can actually be. The treatment of migrants, lives lived in squalor, child trafficking, guns, murder and death – all come sharply into focus.
As for the secondary story, of Lambert's father's extramarital relationship during the war in Europe and the outcome so many years later when Lambert meets the Duchess of Malfi, well, it rather strains credulity – not in the history, but rather in the extreme level of coincidence inherent in the plotline.
Overall, this isn't a bad book in-and-of itself, just not one that makes me want to go back and read the first two in the series.
I received this book from Rosie Amber!
All comments are my own.
 About the Author:
Patrick Brigham was the Editor in Chief of the first English Language news magazine in Bulgaria between 1995 and 2000. As a journalist he witnessed the changes in this once hard core Communist Country and personally knew most of the political players, including the old Dictator Todor Zhivkov and his successors Zhelev and Stoyanov. Traditionally a hotbed of intrigue and the natural home of the conspiracy theory, Bulgaria proved to be quite a challenge and for many the transition into democracy was painful. Despite this, he personally managed to survive these changes and now lives peacefully in Northern Greece. A writer and journalist for many years, he has written a number of short stories and articles which might be better described as light hearted, whilst confirming that the truth is often stranger than fiction.