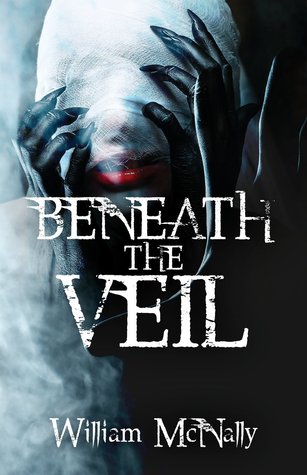 I reviewed this book back on July 21, 2013 and found it truly unusual. Now, it is on for free. 
Here is my review. Read, then check out the link to pick the book up for free.
Don't cry, I'm sorry to have deceived you so much, but that's how life is.
― Vladimir Nabokov, Lolita
I never realized before there were so many ways to die. So many ways to kill people. Why are there so many deadly weapons?"
Clapp rubbed his lip and looked down at her. "Listen, Miss Gilbert. I've come to figure that man is the only deadly weapon. Take a gun. It's an absolutely harmless thing—even makes a good honest paperweight—until some man gets his hands around it. You can strip a gun down to its basic parts and it's lost its power. You can reduce a man to his chemical elements, but you've always got the spirit of whatever you call it left. And that spirit will find some damned way to do evil.
― Wade Miller, Deadly weapon
There are secrets. Secrets hidden between the darkness of the world and the darkness of the human soul. Secrets wander amongst the lost, where only the dead are truly free. Secrets live within the darkness, sucking away the human soul, leaving a shell of nothing but horror.
Barry Ryan is learning about secrets. His personal secret, that he is dying of an inherited disease. The bigger secret, hidden under layers of history, that there is something strange, very strange, about his family and where he came from. An adopted child, Barry has done well in his life. A famous sculptor, Barry has friends, a career, and an adoptive family that loves him. But with only a familial match capable of giving him the marrow transplant he needs to survive, Barry must return to his roots, return to the shadows of the past – the shadows and secrets of a place called Auraria.
With his sister, and her boyfriend, Barry begins his trip to Auraria. And thus begins a trip to Hell. But a Hell of whose creation? Layers of lies and superstition and death fill the pages of "Beneath the Veil." I was immediately drawn into the story, as reality becomes merely a memory. As truth and physics and geography twist and turn upon themselves, into a horror no longer dreamed, but lived.
The story itself was well written and convincingly frightening. The characters themselves are believable, though they could have been a bit better 'fleshed out' in my opinion, though some would say that doing so would cause the story to drag a bit. To each their own. The author doesn't lead you by the hand through the book, you must come to some of your own conclusions, and this is not a book tied up in a tidy little bow at the end. It is, however, extremely creative, and, for a horror novel, ended in a deeply thoughtful manner. Overall, I found there were some small missteps, but I am quite comfortable with my rating. If you are a lover of horror, mystery, or thrilling ghost stories, this is most certainly going to interest you.
Recommended.
---
Beneath the Veil: A Novel
William McNally

(45 Reviews)
Genre: Horror | Mystery, Thriller & Suspense | Fantasy
FREE for a limited time
The Residents of this Town Eat Zombies for Breakfast. Grab your copy and visit a town where the dead have never left.
Successful sculptor Barry Ryan is in search of a blood relative for his bone marrow transplant; being adopted, he must travel to the town of Auraria where a genealogist has traced his ancestry. His adoptive sister Jen and her boyfriend Jackson join Barry on the trip, but what they find is a town abandoned. Except for the dead who never really left.
By day, the creatures that inhabit this town are but ghostly remnants of their former selves. At night, however, they transform into a physical and lethal form.
There's no escaping Auraria with all roads leading back to where they started, and Barry, Jen, and Jackson know that joining a band of survivors is their only hope. Struggling against his own dark urges, Barry flees to an old, abandoned plantation.
It is at this plantation, Barry's familial home, that he discovers his own tragic heritage. That his family is under the control of an evil entity called Evangeline due to a series of events initiated over a hundred years earlier by Ezra Rhodes, Barry's distant relative.
Mixing science fiction with horror, and the real with the supernatural, William McNally brings to life a world where the past maintains a firm grip on the present, and man's own fatal desires are brought disturbingly to light. Readers of Stephen King and Dean Koontz will delight in this chillingly oppressive tale.