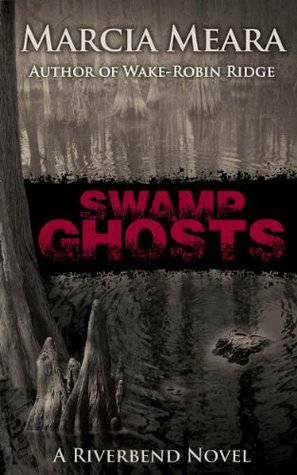 Lie on the bridge and watch the water flowing past. Or run, or wade through the swamp in your red boots. Or roll yourself up and listen to the rain falling on the roof. It's very easy to enjoy yourself. – Tove Jansson
If you come down to the river
Bet you gonna find some people who live
You don't have to worry 'cause you have [if you got] no money
People on the river are happy to give
Big wheel keep on turnin'
Proud Mary keep on burnin'
Rollin', rollin', rollin' on the river
Rollin', rollin', rollin' on the river – Creedence Clearwater Revival – Proud Mary
 Mary Margaret Devlin, Maggie to her friends, has had to be tough in her life. A horrendous marriage, the loss of her family, all have left her alone, and terrified to open herself up to others. But with her boat, the Undine, a good friend in Willow, the owner of Candle Thyme, a potpourri shop, and the home left to her by her beloved father, she live a quiet, peaceful, if isolated, life. Well, as peaceful as it can get when bill collectors are breathing down your neck. With young Billy as her first mate, mechanic and general helper, the Undine keeps her afloat, and her home makes her feel safe.
Gunnar Wolfe might be able to fix part of Maggie's problems. Well, at least the financial woes. For he wants to canoe out into the streams and rivers of the Florida swamp, to photograph the amazing wildlife and plants. And to possibly find, and photograph, that most rare of creatures. The ivory-billed woodpecker. Though many believe the bird extinct over 100 years ago, tales still abound of swift and silent visions, there and gone. And if he can get the only nonfuzzy photo, well, National Geographic time for Gunner. A personal and professional coup of immense proportions. But to get that photo, Gunner needs a guide. Enter Maggie. Much against her will, as Gunner is scary as hell. Huge, muscled and beautifully Norwegian blond, Maggie's blood runs fast – which scares her silly. Men are terrifying – and men who look like Gunner even more so. Wow. Soo pretty!
So. Money good. Hauling huge Gunner around the swamps in a tiny canoe when he has never even been on the water? Hum. . . So, training time. And against Maggie's hopes and wishes (even though she really needs the money) Gunner does well. But a single discovery in a hidden stream turns their world upside down. Terror and death becomes part of their lives – lives which could be cut short at the hands of a monster.
There is so much to like about Swamp Ghosts that I really don't know where to start. Well, actually I do. Marcia pulls you into the ambiance and beauty of her beloved Florida swamps. You can almost smell that sharp, almost bitter tang of the swamp, taste the humidity on your tongue, feel the heat against your skin. I could close my eyes and smell the hyacinth and hear the calls of the birds, the grunt of gators in the night, the cries of the creatures who call the swamps their home.
Then, there are her characters. Maggie, strong and yet so hurt. Friendly giant Gunner, with a heart as big as his body. And you can't have a really good book (well, in my opinion) without the quirky characters who populate the best stories, the ones who fit so well into the landscape you can't imagine the story without their presence. The cast of characters drew me in, wrapped themselves around my mind and made me laugh, cry and cheer – and yes, my heart definitely raced at times.
This is a wonderful thriller, not overwhelmed by the romances which also exist within the story. Marcia loves Florida, and you can feel it in every word. If you are looking for a book which will draw you in, making you yearn to see all the things that Marcia sees, I highly recommend Swamp Ghosts! Oh, and the next book will be out before long – she says she is working on Chapter 11, so keep an eye out – I know I am!
I received Swamp Ghosts from Marcia in exchange for a realistic review. And yes, Marcia is a friend, but this is still a marvelous book!
Please let me know if you like my review by clicking "yes" on Amazon. It helps my author friends! Thanks.
Marcia Meara
Marcia Meara is a native Floridian, living in the Orlando area with her husband of 29 years, two silly little dachshunds and four big, lazy cats. She's fond of reading, gardening, hiking, canoeing, painting, and writing, not necessarily in that order. But her favorite thing in the world is spending time with her two grandchildren, ten-year-old Tabitha Faye, and twenty-month-old Kaelen Lake.At age 69, Marcia wrote "Wake-Robin Ridge," her first novel, and "Summer Magic: Poems of Life and Love." Her second novel, "Swamp Ghosts," set alongside the wild and scenic rivers of central Florida, was released in spring of 2014. "A Boy Named Rabbit," the sequel to "Wake-Robin Ridge," will be available on Kindle by January 26, 2015. And "Hunter," the sequel to "Swamp Ghosts," is scheduled for release in late summer, 2015.
In the past year, Marcia has also had her poetry appear in four Silver Birch Press anthologies: "Silver," "Green," and "Summer," all Eclectic Anthologies of Poetry and Prose, and "Noir Erasure Poetry Anthology," which features a unique form of creating poems from prose.
Her philosophy? It's never too late to follow your dream. Just take that first step, and never look back.
You can reach Marcia through her blogs and other social media:
The Write Stuff: http://marciamearawrites.com/
Bookin' It: http://marciameara.wordpress.com
Who's Your Granny: http://mmeara.wordpress.com
Facebook: https://www.facebook.com/marcia.meara.writer
Twitter: @marciameara
Pinterest: http://www.pinterest.com/marciameara/
A note from Marcia:
I'm going out on the river
today
with two tours on the Naiad, with
Captain Jeanne Bell & her husband, Doug Little. They are the real life counterparts of Maggie & Gunn, and where I got the idea for Maggie to be an Eco tour boat owner. Perfect for allowing me to really dig into the habitat and wildlife of this part of my state. (The REAL Florida, if you ask me.) They've got a large group of folks coming (over 40) and have split the group into two tours to accommodate everyone on the boat, and I've been invited to go along and talk for a bit about my book, and do a signing afterward.
Doug has been incorporating Swamp Ghosts into every tour lately, and sells the book from their ticket booth. It's been a lot of fun for him to read the blur on back and then tell everyone that Gunnar Wolfe is his alter-ego. This is my inspiration for Gunn, of course!
(Chris Hemsworth a/k/a Thor)
Friends are the BEST!