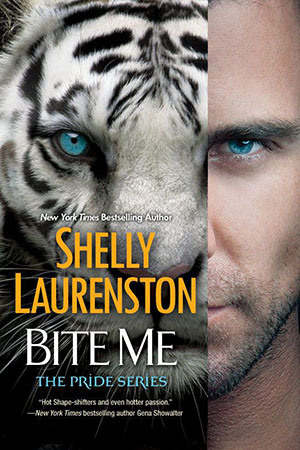 "Just cause you got the monkey off your back doesn't mean the circus has left town." – George Carlin
Poor Livy. Being a honey badger shifter is really the pits sometimes. Let's take her father's funeral.
"So how did it go?
"Fistfight on the casket. Poisonous snakes in the backyard. My father's ex-girlfriend head-butted by my mother… The usual really."
Wow. Growing up in a family known for being
enemies to … well … everyone, isn't actually all that easy. Especially when you have no interest in learning the finer skills of pickpocketing at age three or how to best break in to a safe, steal the swag and get away clean by the time you are a preteen. Huh. Livy isn't interested in the family business of breaking every local, state, federal and international robbery law on the books – she just wants to be a photographer. And she is a really good one at that. But family business rears its ugly head, no matter how carefully Livy
tries to stay away. And her father's death will lead to a return to the family business, will she or nil she. Thank goodness she has good friends to back her up. And, believe it or not, her family as well. Of course, when her old friend Vic, a bear-tiger hybrid, shows up along with his friend and sometimes business partner Shen, the giant panda, things get even stickier.
Livy: "Your feline is showing."
Vic: "Because you're not being rational and there's an eight-foot four-hundred-pound whiny baby over there begging me to claw the holy shit out of him."

Polar Bear Hockey Player (and aforementioned whiney baby): "You are Rude!"
Livy has no interest in a 'relationship' with anyone – especially when said hybrid makes her insides feel funny. But sometimes what we want and what we need are very different. And having a mammoth sized hybrid on her side turns out to be rather a good thing after all.
I read the first two of Shelly Laurenston's "Pride" series quite some time ago and remember liking them, and finding them rather funny. "Bite Me" is sooo much more! I laughed so hard all through the book I had tears running down my face. The story is great, but the characters make the book. From Tennessee hillbillies (and proud of it) to savants in everything from art to music to science, Shelly takes what could be cliché characters and make them so much more. There is tremendous humor here, but also depth – the love of family and friends, the sacrifices friends are willing to make, and a lot about love and duty, greed and egotism – and the best way to break into an unbreakable vault, of course.
Yes, the first ones were OK but Book Nine? Priceless! It is now on my "to be read immediately when feeling sad" shelf. And I am going to go back and read the rest as well. The first two were more of the typical 'paranormal romance' with some humor thrown in – lots of sex and not as much story. This one? LOTS of story, lots of laughs, and a tiny bit of very well-done sex – lagniappe rather than main course!
Highly recommended. Have fun! Oh, and please note. Just because Shelly's wonderful cover artists couldn't figure out the best way to make Vic look sexy in his hybrid form, (he really is quite terrifying in his shifted form! All. That. FUR!!) and put that gorgeous tiger on the cover instead, doesn't mean that Shelly doesn't respect her friends, the hybrid shifters!