"This is why alchemy exists," the boy said. "So that everyone will search for his treasure, find it, and then want to be better than he was in his former life. Lead will play its role until the world has no further need for lead; and then lead will have to turn itself into gold.
That's what alchemists do. They show that, when we strive to become better than we are, everything around us becomes better, too." ― Paulo Coelho, The Alchemist
"The loneliest moment in someone's life is when they are watching their whole world fall apart, and all they can do is stare blankly." ― F. Scott Fitzgerald, The Great Gatsby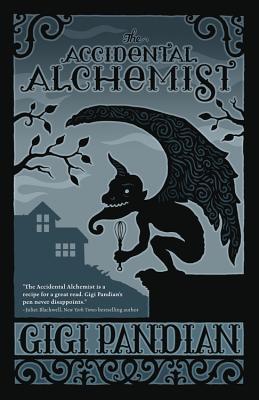 When Zoe Faust moved to Portland she was hoping for a quiet, unobtrusive life, away from her memories. She wanted to start a new life. That isn't anything unusual. Many people move to Portland to start over, away from their old lives. Of course, the fact that Zoe is over 300 years old and studied as an alchemist under Nicholas and Perenelle does make her a bit different from those others who have washed up upon the green and fertile shores of Portland. To-ma-to, to-mah-to. It seemed so simple. Buy the old, rundown house in a good neighborhood. Set up her online herb and antiques business. Have a nice, quiet life. At least for as long as she can get away with it.
All-in-all, it might have been better to stay in France.
Things began well enough. Find a discreet contractor to come in, fix up the house (including the nearly fallen in roof) and while he is at it, have him build an alchemical oven in the basement cum lab, then take his money and forget he was ever there. But as with all things, issues arise. Such as the fact that said contractor winds up dead on her front porch before he can even pick up a hammer. Then of course there is the three-and-a-half-foot gargoyle who climbs out of one of her packing boxes. There is the break-in in which the gargoyle's ancient alchemical volume, and several other volumes and items of great financial and alchemical value, are stolen. At least Dorian Robert-Houdin can cook. Although he really doesn't get the whole vegan thing – but when it becomes a challenge, well, the food that comes from the kitchen is enough to make even a non-vegan's mouth water.
A chemist, a cop, a tea shop owner and a 14-year-old housebreaker are only a few of the interesting characters you meet in The Accidental Alchemist. The mystery is well plotted and very well executed, and the author's knowledge of the history of alchemy truly adds to the story. Being born in 1600's Salem, Zoe has seen a lot in her time on Earth, not all of it good – but not all of it bad either. Now, in order to save not only the tea shop owner, Blue Sky, from being convicted of a murder she did not commit, but also to save Dorian from returning to stone – an excruciating way to "die" when he won't really be dead, only trapped in an stone body, his mind still alive and functioning – Zoe must find out who really killed her contractor and get Dorian's alchemical text back in order to save Dorian's life.
There are some things about the book I really liked that others seemed to abhor. I loved how the author talked about food and cooking. I could nearly smell the scents from the kitchen as Dorian cooked – something he learned from a well-respected, but tragically blinded, chef long ago. It felt to me like a commentary on what it is like to live so very long, to be so very different that you have to hide yourself away. How lonely that life must be, and how Dorian immerses himself in cooking to fend off that aching loneliness. Coming to Zoe for help not only gives him hope that she might save him, but feeding her is a caring act, designed to show his respect and understanding of Zoe and her long, long life. So, I will respectfully disagree with those who found that part of the book unnecessary. To me, it was a very necessary part of the dialog – the understanding of the depths of loneliness and loss that surely burns at the soul of those touched by the Philosopher's Stone. The same can be said for the complaints about Zoe not being 'omniscient' – not automatically remembering how to do absolutely everything she has ever learned. Being long lived must certainly be, in many ways, incredibly boring. You can't retain relationships – someone might catch on that you aren't aging. As the days flow on, pouring one unto the other, time certainly must begin to have no real meaning, lessons learned fading away until memory becomes dream.
I really, really liked this book, and look forward to more by Gigi Pandian. I listened to the audio version and Julia Moytka does a wonderful job with the narration. Her voice simply "fits" the characters, and her rendition of Dorian, rather than being "overly Frenchy" as one reviewer put it, is warm, carrying over the old fashioned French of the 16th century. If you try this book, I hope you enjoy it as much as I.
About this author
Gigi Pandian is the USA Today bestselling author of the Jaya Jones Treasure Hunt Mystery Series (Artifact, Pirate Vishnu, and Quicksand) and the Accidental Alchemist mysteries (The Accidental Alchemist). After spending her childhood being dragged around the world by her cultural anthropologist parents, she now lives in the San Francisco Bay Area.
Gigi's debut novel was awarded a Malice Domestic Grant and named a "Best of 2012" debut mystery novel by Suspense Magazine. Gigi also writes locked-room "impossible crime" short stories, and her story "The Hindi Houdini" was short-listed for Agatha and Macavity awards.
Gigi blogs at http://gigipandian.blogspot.com/ and posts gargoyle photographs at http://www.gargoylegirl.com.